---

>32 jaar ingenieurskookkunst

Het beste is maar goed genoeg.

---
Asado 200 cm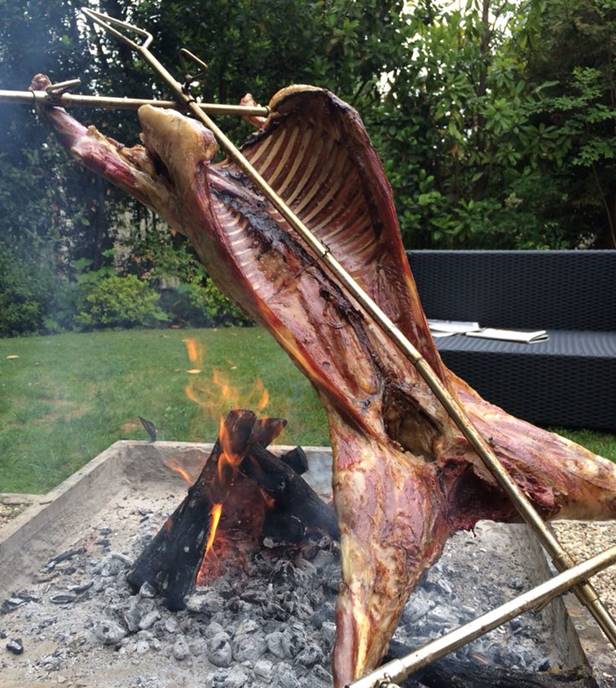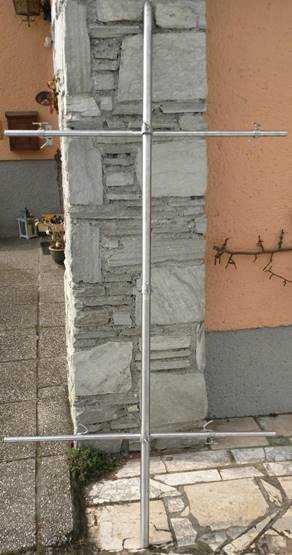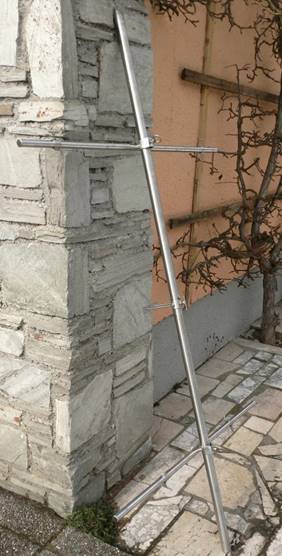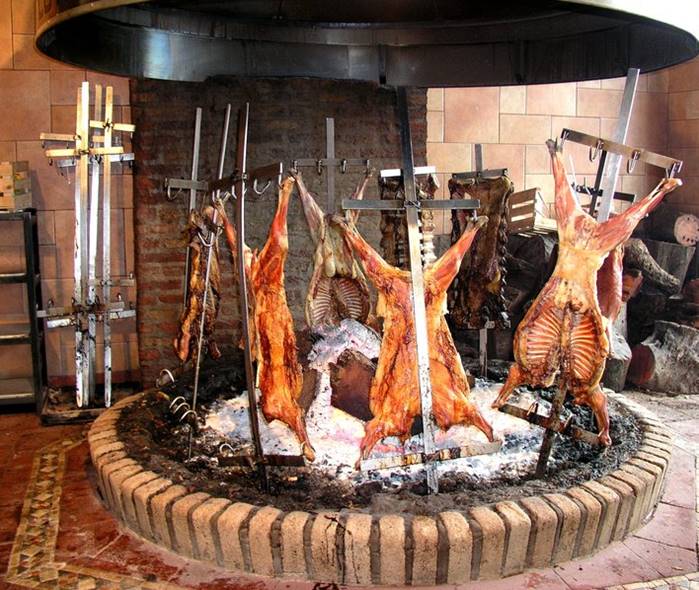 Deze Asado of BBQ kruis is typisch Argentijns. Volledig in inox. Afmetingen : 200 cm x 100 cm. geschikt voor schaap, varken, ..... Mooie show.
Braadspit XXL200 cm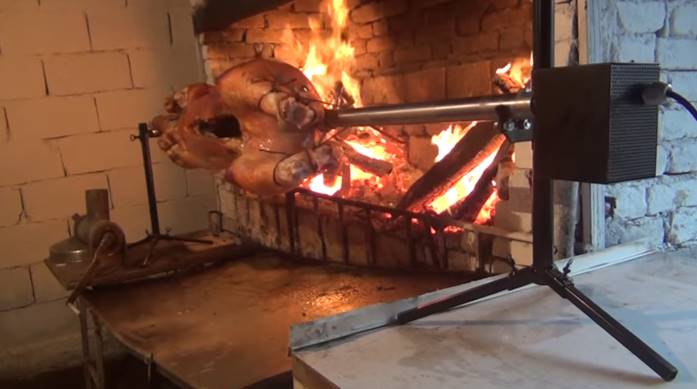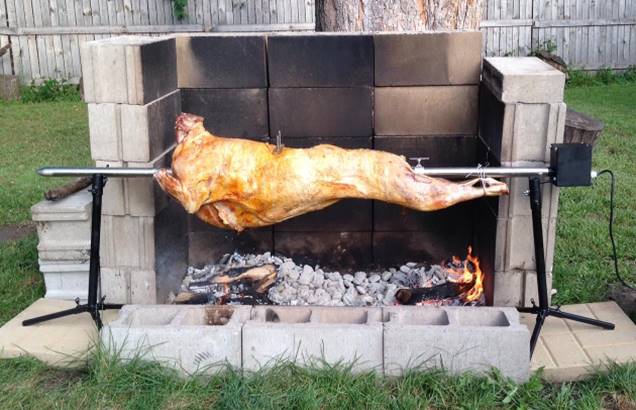 This solid Roaster was tested with 50 kg of cargo.
Spit consists of two parts made of stainless steel (INOX)
Length of composed spit is 165 cm.
Skewer diameter is 3,3 cm.
Three stainless steel hooks used for fixing meat are placed on spit. Mounting handle is used to rotate the larger weight; it can be easily removed when cooking becomes easier so that you can turn on the engine.
Two tripods can be easily removed so that they take up little space in your garage. They are equipped with massive bearings for more easier rotate. Height is adjustable between 20 cm and 50 cm or 25 cm and 90 cm. For best results, we recommend that you light a fire on the side of the dry beech.

Zie ook :
Vacuümkoken: de nieuwe trend ; Rocook ; Thermoplongeur: koken in bain-marie ; Sous vide chef II ; Horeca vacuümapparaat ; Hobby vacumeertoestel ; Rookoven ; Espetero ; Showcook ; Braadspit ; Gas plancha ; Mini pizza oven ; Braadpannen voor inductiekoken ;
---

Perfecte technologie, daar komt het op aan
---
Versie laatst bewerkt op 22/03/2018