---

>32 jaar ingenieurservaring.

Het beste is maar goed genoeg.

---
GoLanTec energietechniek is een geregistreerd installatiebedrijf. Wij modificeren en bouwen euro (€) besparende en energie (kWh) besparende zwembaden.
NatriumBromide zoutelektrolyse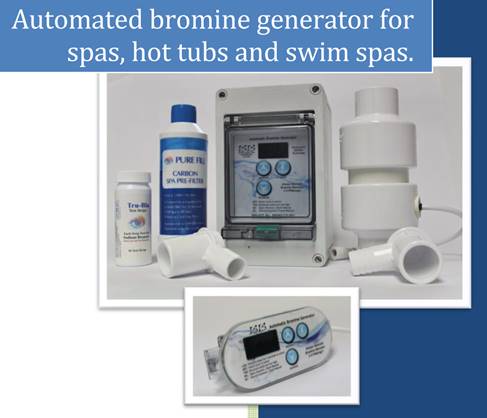 Zoutelektrolyse verbruikt geen zout!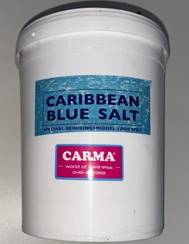 Sodium Bromide voor Genisis Elektrolyse systeem – 2 kg zout.
Voeg CARRIBEAN BLUE SALT toe aan het water met een dosering van 2,2 gram per liter. Strooi het zout gelijkmatig over het water.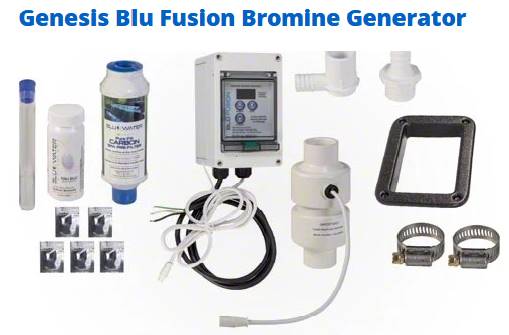 Blu Water Technology - Bromine Generator, BluWater Genesis, 115v/230v, 500 gal. - BW-S1100
The Genesis Device Automatic Bromine Generator is the smartest, easiest and most cost effective way to keep your spa sparkling and always inviting.
Hot tubs and spas maintained by the Genesis Device are virtually maintenance free and greatly reduce cost and aggravation by eliminating the purchasing, storing and handling of Bromine tablets. This technology, while taking years to develop, is easy to understand, simple to use and amazingly effective.
Automating your tub is easy:
First, you add Tru-Blu – Sodium Bromide to your tub or spa water. You only have to do this once, during the initial start-up process.
For spas with 24 circulation systems: Tru-Blu sodium bromide needs to be added at a rate of 1 lb per 100 gallons of spa water in order to maintain a recommended 1200 ppm.
For spas with 8 hour circulation cycles: Tru-Blu sodium bromide needs to be added at a rate of 1.5 lb per 100 gallons of spa water in order to maintain a recommended 1900 ppm.
Sodium Bromide – "NaBr" is the kissing cousin of Sodium Chloride "NaCl" (table salt)
The dissolved Sodium Bromide then circulates through your spa and makes contact with the Genesis Device. The Genesis then electronically converts Sodium Bromide into Bromine.
Bromine is the recommended sanitizer for hot tubs and spas
The Bromine sanitizes the spa's water then reverts back to Sodium Bromide, completing the perpetual cycle.
The Genesis Device means that the days of buying tablets and filling those unsightly floating feeders are gone forever! No more hassle…just sparkling clean water! Additional Sodium Bromide is only added when your water level declines due to splash out, or when you drain and refill the tub. The Genesis Device can go up to 12 months before a drain and fill is required, unlike non equipped spas that require it every 3 months. Traditional methods of sanitizing, such as Bromine pucks, have unnecessary glues, binders, and bi-products that build up in your water. The Genesis only uses 98% pure Sodium Bromide, a natural salt, which does not cause build up in your spa water. Synthetic graphite is utilized in our revolutionary Electrode cell, providing a surface area far greater than available with metal electrodes. The Genesis Electrode is made up of 2 of these unique and powerful plates.
The Electrode cell is installed in a clear PVC chamber and is then connected to the DC-out wires of the Genesis controller. Less than 30 watts total of DC power is then digitally pulsed across the Electrode cell electronically turning Sodium Bromide into Bromine.
Zie ook :


"Een afgedekt zwembad in de tuin met automatische pH regeling: altijd een beetje veel vakantie zonder files noch parkeerboetes"
"Na een stresserende werkdag, kunnen thuiskomen en een hydromassage. Deze burn-out therapie werkt.
---

Perfecte technologie, daar komt het op aan
---
Versie laatst bewerkt op 25/07/2020