---

>32 jaar ingenieurservaring.

Het beste is maar goed genoeg.

---

GoLanTec energietechniek is een geregistreerd installatiebedrijf en en bouwt energiebesparende oplossingen voor particulieren en industrie:
Ombouw petrol met wieken naar elektrisch accumulatie 13A (Heat storage)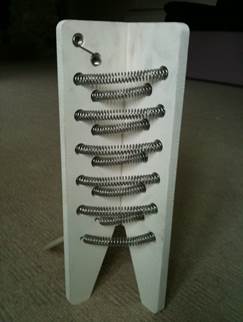 Zie ook : Ombouw petrol met wieken naar elektrisch inductie
Kookt elektrisch = geen onderhoud meer, minder miserie
How often has a carbon filled wick burner ruined your big family occasion or given you that sleepless Christmas Eve wondering if your Aga will perform?
With many companies offering different conversions these days, picking the right fuel and burner type for your Aga could be a headache. Here are some of our views and things to consider if you're swaying between a Prejet oil conversion or a 13 amp electric conversion to make your Aga cooker more economical to run.
Firstly consider the reason why you would want to change the fuel source or type of burner. If you are happy with the way your Aga runs and the amount it costs to run then why change? Some do sums into how much fuel it uses, consider life without it and then realise that there must be a compromise between the Aga being your life and the Aga being part of your life.
You will no doubt read in the Aga cook books that are available that a 're-conditioned', or 'secondhand' Aga will never be as good as a new one from the factory. However, since these cookers were made to last a lifetime, and the basic way in which the traditional Agas are constructed hasn't changed, we don't see this as a problem. At GoLanTec we look to offer a cooker conversion which works as an Aga should temperature wise, this is because we have put effort into getting the dynamics of the heat distribution right. Long gone are the days of 'popping in a new burner' and hoping for the best. Some still do - we don't. Experience counts in the conversion world, and we have plenty.
There are four 13 amp Electric conversions on the market.
Aga make one that they seem to only want to install in a nearly new Aga, or one they have rebuilt. AGA AIMS conversion - AGA supported
Eco-Cuisiniere. Eco-cuisiniere - independent
Newton conversion-independent
Oilwarm kit.
The first two are very much like the Aga kit and the last is a bit like the Aga total control - so not like an Aga! All the above are CE marked - because it is a requirement of Electric conversions that they are. any other kits offered out there are probably not - so beware of others offering conversions too cheaply.
Insulation Upgrade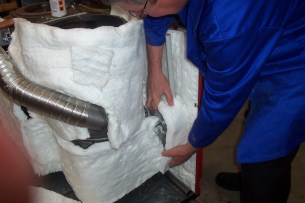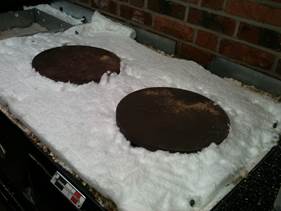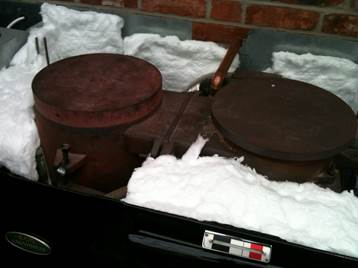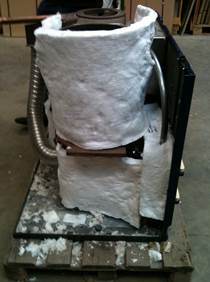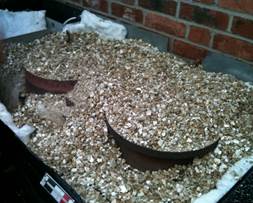 Upgrade the insulation inside your existing cooker with the latest material to improve economy and performance.
Electric Conversion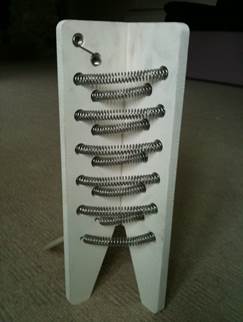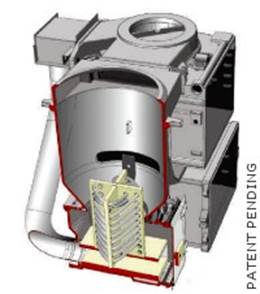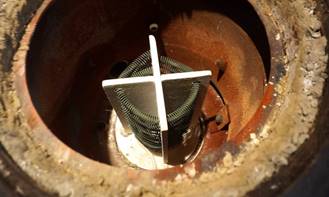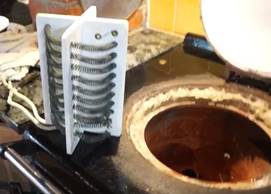 With today's ever growing fuel costs we must all consider ways to save money and improve efficiency. Converting your Aga Range Cooker to electric can achieve a saving of up to 50% on running costs and requires very little maintenance,
We can convert Gas, Oil and Solid Fuel cookers to Electric either with or without timer.
Why should I convert to electric?
The advantages of an Electric Range Cooker
Ease of Location. Your cooker can be located almost anywhere with no need for a flue, this means it will fit in with your design of kitchen. Electric range cookers require only a 13 amp socket power supply so no problem with oil or gas supply.
Lower Running Costs: Some customers have reported savings of up to 50% on running costs, some as low as £2 per day (with insulation upgrade and 7 day programmable timer) and minimal maintenance costs. For customers with wind turbine or PV cells costs are far lower.
Failure of Oil tank or flue: If your oil tank has failed or flue requires replacing it can be more cost effective to covert to electric.
Flexible and easy to use. Simply turn it on a few hours before you need it and off when you're ready. The 24 hour 7 day programmable timer option allows complete control of your cooker. You can use it as little or as much as you require. Set the timer so the cooker reaches working temperature for cooking breakfast then down until tea time. Just select timings and temperature with the hand held device and follow the instructions on the screen
GoLanTec heeft een 13A elektrische conversiekit op de markt gebracht die kan geplaatst worden in retrofit op mazout- en gasfornuizen. De conversie wordt bij U thuis uitgevoerd en wordt gedaan in één werkdag. Omvormen van mazout naar elektrisch is een eenvoudige manier om te besparen op uw energieverbruik. Onbeperkt programmeerbaar.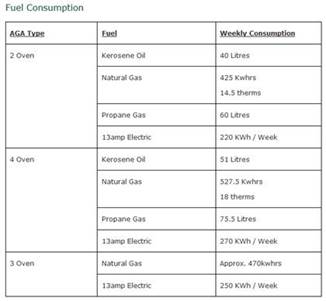 De verhouding van de energieverbruikskosten zijn:
Aardgas 0,049 €/kWh
Pellets 0,062€/kWh
Kerosene 0,074€/kWh
LPG 0,099€/kWh
Kolen 0,099€/kWh
Elektriciteit 0,151€/kWh.
1) AGA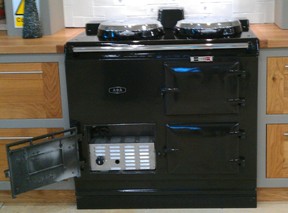 AGA AUTHORISED ON SITE FUEL CHANGES FROM OIL OR GAS TO 13 AMP ELECTRIC (AVAILABLE ONLY FOR PURPOSE BUILT OIL OR GAS AGAS)
Convert your AGA to electric with the AGA authorised 13amp electric conversion
Completed within 1 day by one of our experienced engineers
Minimal disruption to your cooker and kitchen
Oven temperatures, performance and efficiency guaranteed
5 year warranty (1 years parts & labour, 4 years parts only)
Running cost savings compared to oil and LPG
5 year service interval
Easy installation - no flue requirements
Flexible temperature control
Same cast iron cooking & radiant heat of an AGA cooker
Why not make the switch with your AGA to electric with GolLanTec and start enjoying the benefits that it offers. The 13amp electric system is the most reliable and most popular option for AGA owners.
These changes are professionally carried out ON YOUR OWN SITE. The price is delivery of required parts, re-building and re-commissioning of your cooker. The system used has been developed in conjunction with AGA and is the ONLY AGA authorised 13 amp electric manually controlled system. The strictly controlled engineering processes guarantee that the temperatures produced after the change will be in the correct range as if the AGA had been purchased as an electric AGA. The system allows for venting of the ovens by extended vent or directly up into the chimney, the latter being ideal for the change over of AGAs with existing enamel flue pipes.
2) Newton Conversion Kit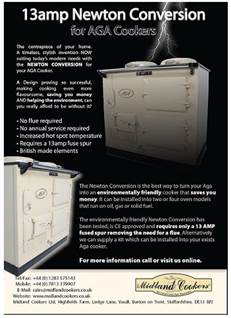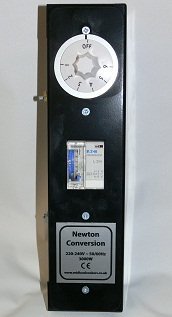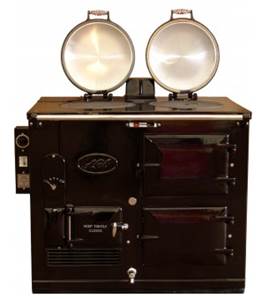 FULLY CE certified
13amp Newton Conversion Aga Ranges
The centrepiece of your home. A timeless, stylish invention NOW suiting today's modern needs with the NEWTON CONVERSION for your AGA Cooker. A Design proving so successful, making cooking even more flavoursome, saving you money AND helping the environment, can you really afford to be without it?
No flue required
No annual service required
Increased hot spot temperature
Requires a 13A fuse spur
British made elements
The Newton Conversion is the best way to turn your Aga into an environmentally friendly cooker that saves you money. It can be installed into two or four oven models that run on oil, gas or solid fuel. The environmentally friendly Newton Conversion has been tested, is CE approved and requires only a 13A fused spur removing the need for a flue. Alternatively we can supply a kit which can be installed into your existing Aga cooker. For more information call or visit us online.
Electric Aga Conversion
We can convert your existing Aga to a standard 13A electricity supply, in your own kitchen, with a minimum of fuss and disruption to your daily routine. Our highly experienced installation teams can convert your Aga Standard or Deluxe model to electric in around 8 hours with all work carried out on site. All you need to supply in advance is a fused 13A supply on the left or right side of your Aga.
If you switch to an electrically converted Aga, you can enjoy all the benefits and features of an electric cooker. No more worrying about running out of oil or weather you have loaded enough anthracite to last until you return home because the electric Aga is connected to your mains electricity supply.
There will be no ashes to remove or flue ways to clean and neither the timer nor the electric element makes any sound what so ever. All components have been manufactured and tested to be robust and durable, which means no servicing is required, further reducing running costs.
The controls are simple and easy to use; the timer is set just like a central heating control unit allowing a fine degree of cycle control with on-off intervals as low as every 15 minutes. The thermostat is adjusted by a rotary knob with a numbered dial so that it is easy to see what setting you have selected. The control box can be conveniently located at waist height or higher so that you don't have to kneel down to adjust the temperature.
We import the conversion unit from the UK and all kits are designed, produced and constructed in England and conform to both UK electrical regulations and carry the CE mark making them suitable for the Belgian market.

Features
- Timer controlled on/off cycle
- Thermostat for temperature adjustment
- Simple, easy to use controls
- No flue required
- No annual service required
- Increased hot spot temperature
- Requires only a simple 13amp fused spur
- British designed and manufactured
- Both Standard and Deluxe kits
- 2 or 4 oven models available
- Clean and silent operation
- Optional Climote Control
3)Eco-cuisinière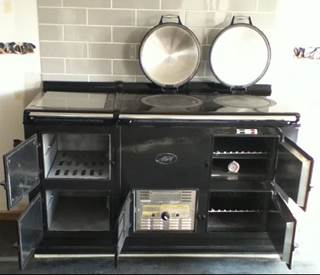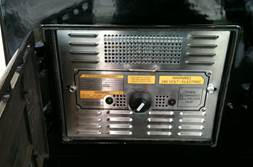 Convert your Gas/Oil Aga to13amp Eco-Cuisine - 2 or 4 oven Kit POA
Fed up with paying high costs for Oil? This may be just the option for you!
Why don't you convert your current Aga using this fully CE approved 13amp Eco-Cuisine Conversion Kit.
The kit is designed to fit into both 2/3 or 4 oven Aga cookers, whether it's Oil, Gas or Solid Fuel.
Convert your Gas/Oil Aga to13amp Electric Eco-Cuisine Kit POA
This kit is NOT a cheap kit. The cooker needs to be stripped and re-built using better castings and modern insulation blankets (included in my kits) prior to conversion.
Advantages of the conversion to Electric;
13amp
Cheaper to run
No Flue Required
Less to go wrong
Less servicing Required
No Fumes
Cleaner on the environment (and on your home)
Timing Clock
4)Oil Warm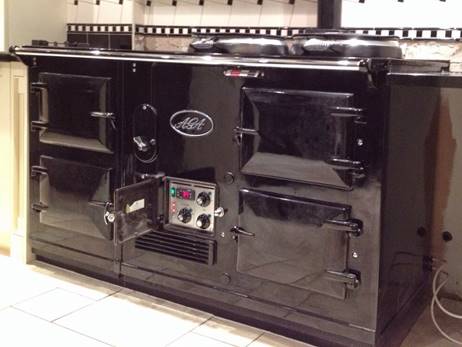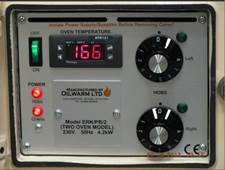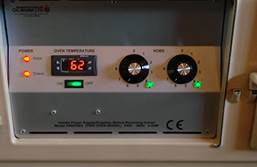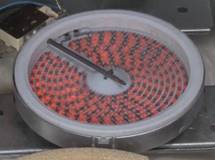 No accumulation of heat. The hobs work independently of each other as does the top oven.
.
What The ElectricKit Will Do For You!
Drastically cut your running costs
Enable you to have a Range Cooker fume free
Flexible to operate (no need to run all the time)
Very easy to use control panel
Reduced requirement for servicing
You will no longer need a flue
Control comfort levels in your kitchen i.e warm in winter / cool in summer
Reduce ''heat up'' and improve ''recovery'' times
Reasons To Convert Your Range Cooker To The ElectricKit!
The improved heat times just 1hr 35mins from a cold start to 200°C
Frying on either hob takes 10 minutes from a cold start
Cooking is so much easier as temperatures are more precise
The volatile fuel prices
The poor quality of oil leading to more servicing than normally required
The ability to place your Range Cooker anywhere in your kitchen with out worrying about running a flue system
The ability to use your Range Cooker in the summer with out the worry of a heat overload in your kitchen
HOW IT WORKS
"…if you want you can run your converted aga or other range just as you used to BUT you have so much more flexibility available to you now…"
Cooking on it…
1. Independent cooking:
The hobs work independently of each other as does the top oven.
They can all be independently heat controlled meaning you can be frying on one hob, simmering on the other while roasting in the oven or just have on whatever you need when you want it.
"…so in summer you don't need to suffer oppressive heat from the ovens if all you want is to use the hob…"
2. Improved Heat up times
Heat up times are vastly improved -
• Frying on either hob takes 10 minutes from a cold hob
• Baking at 200 deg c takes the top oven 1 hour 35 minutes from cold to be ready "
… cooking is so much easier as you have more precision with temperatures…"
3. Control Panel
No longer do you need the mercury readout – you control each hob and the top oven from simple and easy to operate controls behind the bottom left hand door (2 door aga)
The hobs have several settings ranging from simmering to boiling temperatures.
"…you can select a specific temperature in your top oven insuring baking etc is so much more accurate…"
4. Timing your oven to come on
You can chose to operate the oven by timer, again to suit yourself, by switching the oven on 1 hour 35 min's before you need to e.g.
1. Getting up to a warm kitchen
2. Cooking the family meal in the evening
3. Cooking your porridge overnight to be ready for when you get up
5. Money saving
As you are only switching on and using energy to cook when you need it you are not paying unnecessarily for the oven to be hot when you are asleep, at work etc
1. General
The ELECTRICKIT is manufactured in the UK by Oilwarm Limited in Devon.
...so how does it work...
...by converting the heat source to electric we are now able to apply the energy where it is needed and do away with the large cast mass of the combustion chamber and flue ways.
One element powers the ovens (2 door) and the hobs are independently controlled by their own thermostats and separate elements. By removing a large part of this unwanted mass of cast we have radically improved the heat up times i.e. oven from cold takes 1hour 35 min's to reach 200 deg c. The hobs are now totally independent of the ovens and the reduced mass means you can be frying within 10 minutes from switching either hob on to suit.
The oven temperature is now able to be controlled by a system used on commercial ovens and kilns which is much more robust. You are now able to cook with pinpoint temperature control and as a result with much improved efficiency.
The temperature you set for the top oven is the temperature you get within a few degrees. This is a big improvement on the old operating system where differences have been recorded of up to 20% of the set temperature due to the slow recovery times of the conduction method and the drag / tolerance of the thermostat.
The LED readout shows the temperature of the top oven and the mercury is no longer needed for temperature monitoring.
For 4 oven range cookers an extra element with its own control is added.

2. Electricity Supply
Fused Spurs 2 x 13 amp fused spurs are required.
Timers : You can chose to use 1 or 2 timers, one for the ovens and a second for the hobs if required. These are available on the open market from a large selection to suit your preferences.
Remote Control for your Electric
Heat Storage Cooker
The latest advance in home heating technology is the all new, all Irish Climote management system available from GoLanTec. The Climote unit replaces your traditional timer and allows you to turn on or off you electric Aga whilst out of your home.
You can manage your Climote by text message or with an app on your Android or iPhone, or you can use your PC and internet connection. No matter where you are you can make sure your kitchen is snug and cosy before you return home or you could pop a casserole into the oven and remotely turn on your cooker so that you have a piping hot meal ready for when you walk in through the door.
You have control of your Aga wherever you can send a text message over the mobile network or if you have an internet connection - It's that easy! The mobile phone apps are simple to use and when at home the Climote controller has a large, clear screen and simple-to-use manual controls, so there's no confusion.

In fact you can extend the use of your Climote to manage two other heating sources or zones in your home because the Climote is actually a three zone controller so you could connect your central heating boiler too. And the Climote can also report back to you confirming your request was received or telling you the current temperature in your home.
GoLanTec can add the convenience of Climote management to your electric Aga if you are already one of our customers or if you are considering purchasing a reconditioned electric Aga from us, you may wish to include this option in your installation. The cost is €499 for a new installation and please call our sales line on 062-61511 for more information or to book a visit from one of our sales reps. Alternatively you can see the Climote in action at our showrooms.
Installation in Just 30 Minutes
When you buy climote, we'll arrange for a climote –endorsed installer to visit your home. And in as little as 30 minutes, in three simple steps, they'll have installed your climote HUB and you're ready to start controlling your home heating from anywhere
Remove



We'll remove your old time clock. There are no new wires or cables required. Your 30 minute installation is fuss-free and we can guarantee there'll be no impact on your home.
Replace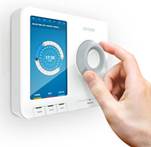 We simply remove your current time clock and replace with your new climote HUB. No taking up floorboards, no unnecessary hassle. Just a fast, tidy installation.
Remote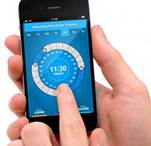 http://www.youtube.com/watch?v=M7efrirI12M
http://www.youtube.com/watch?v=GtgSf15I5A4
At climote, our focus is on service so your climote installer will then give you a full demonstration on how to programme your new climote HUB and how to use the APP, ONLINE & SMS services
Control your climote HUB in three different ways
When you buy climote, the climote HUB will be installed in your home and you can download
a free APP to enable you to control it remotely from your Smartphone.
climote SMS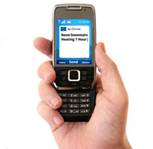 Climote is equally at home with text commands sent direct to the HUB. Easy commands give you total control and you can save them as templates, making managing your home heating easier than ever.
climote ONLINE


Use climote CLOUD on the Internet from home, work or abroad to manage your home heating however you choose. You can just click and drag to set up three different on/off periods per day for all the zones of your home heating
Free Mobile App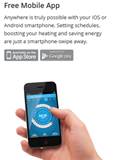 iTunes App Store Google Play Store
Anywhere is truly possible with your iOS or Android smartphone. Setting schedules, boosting your heating and saving energy are just a smartphone-swipe away.
"Nous n'héritons pas la terre de nos ancêtres, nous l'empruntons à nos enfants" Antoine de St-Exupéry
---

Perfecte technologie, daar komt het op aan
---
Versie laatst bewerkt op 1/01/2019