---

25 jaar ingenieurservaring in industriële en huishoudelijke projecten.

Het beste is maar goed genoeg.

---
Kuisproducten voor hete Engelse Fornuizen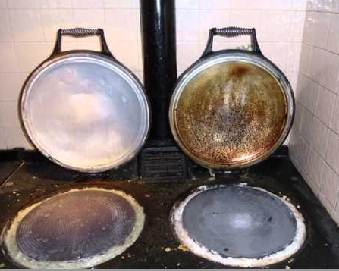 <![if !vml]><![endif]><![if !vml]><![endif]><![if !vml]><![endif]>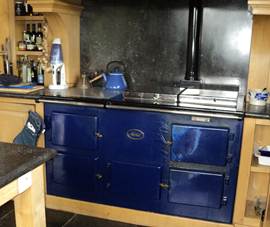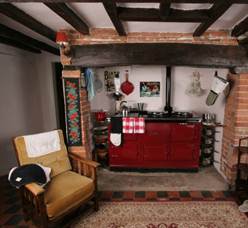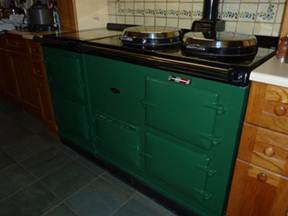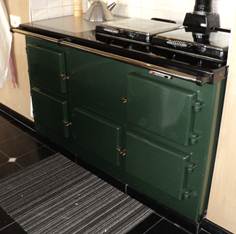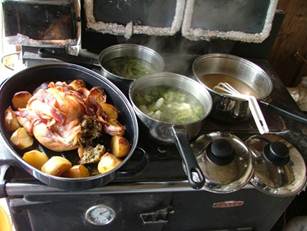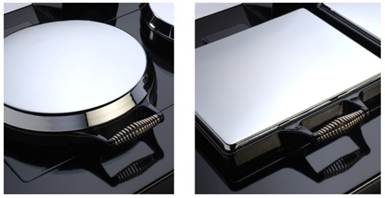 Vitreous Enamel Chip Repair Kit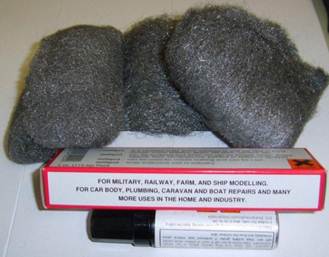 We are frequently asked for a chip repair kit for the vitreous enamel finish on Aga and Rayburn cookers. As the surface is GLASS melted onto the cast iron, it is impossible to make a perfect repair but the cost of stripping the cooker & getting the part re-enamelled is often prohibitive. We therefore have put together ALL you need to do the best repair possible.
The kit consists of:
A leaflet showing you HOW to do the repair (with photos)
The three different grades of wire wool required
A metal filler that WILL take the heat (unlike other products on the market)
A touch up stick which is available in several shades (please choose below
Please bear in mind that ALL materials reflect light differently so this is the BEST you can do!
Please choose your colour:

Cream (M01
Black (M012)
White (M013)
British Racing Green (M014)
Red (M025)
Claret (M026)
Oxford Blue (M029)
Light Pewter (M030)
Enamel Cleaning Paste 700 gr
This amazing enamel cleaner has been especially developed for cleaning off the very worst grease and grime for AGAs and other cast iron range cookers. Use this product to clean off the heavy grime and then finish off the job with our special spray cleaner (BT6). This paste comes in a large 700gm screw top tub.
Stove cleaning kit
This fantastic kit has been specifically designed by AGA Twyford for use with AGAs, Rayburns and other Cast Iron Range Cookers. It has been formulated for use on HOT enamel surfaces so " NO NEED TO SHUT YOUR COOKER OFF TO CLEAN IT" Our system is designed to remove baked on grease and grime and to keep all your enamel surfaces in perfect condition. The various tools in this kit are provided to help you in the removal of baked on material that accumulates over long periods of time. The spray is designed to then maintain your cooker in a shiny and pristine condition if used regularly. The kit comes in a reuseable draw string cotton bag and is very environmentally friendly. The kit contains the following items that can also be purchased separately:- 1 X BT6 Betty Twyford's hot enamel cleaning spray ( 300ml ) in a special bag and valve ozone friendly non-aerosol spray can with a scent of vanilla pods when you spray. This can be used on hot enamel. 1 X BT2 A large tub of Betty Twyford's enamel cleaning paste ( 700gm ) ideal for cleaning off the worst stained areas before use of the spray. 1 X BT4 A green high quality Betty Twyford e-cloth for polishing your cooker. 1 X BT3 A special high grade wire brush made specifically to suit hard cast material and thus ideal for cast iron hot plate cleaning. 1 X BT5 A superior steel scraper complete with 6 extra spare blades.
Enamel Cleaning Duo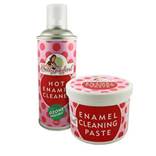 The ideal way to buy all the cleaners you need for bringing your AGA back to pristine condition. This set includes the enamel cleaning paste ( 700gm ) tub to get off the worst baked on stains, and also includes the hot enamel spray cleaner ( 300ml ) which will keep your AGA shiny once the worst of the grime has been removed.
Stove Glass Cleaner 650ml
Quickly and efficiently removes soot, grease, tar and burnt on marks from the glass surfaces of stoves and ovens. Spray onto a cold surface, leave for a few minutes and wipe off with a damp cloth.
Hot Enamel Cleaning Kit with Aga E-Cloth
An extremely useful kit with everything you need to keep your cooker or stove looking great!
This kit comprises of:
1 x Weekly Hot enamel cleaner
1 x Daily Hot enamel cleaner
1 x Aga E-Cloth
These very effective cleaners can be used on a hot cooker – no need to turn it off. It will remove even the most stubborn stains such as grease and baked on deposits. These are non-aerosol compressed air spray and are non toxic. They are extremely easy to use and is a must for every Range Cooker owner who wants to keep their enamel looking good. Please consult the manufacturer's instructions before use.
The E-Cloth System is the very best that money can buy...The pack consists of two cloths:
A general purpose cloth 32cm x 32 cm,
And a glass polishing cloth 40 x 50cm.
They may be washed over and over again and should last for years
They are very fast and easy to use: Just add water. This reduces the use of household chemicals , and will leave you with a dirt free and smear free surface. Enamel will polish to a showroom finish.
Once you have used these, you will never go back to ordinary cleaning cloths or dusters ever again...
Stove Cleaner 650ml
This very effective cleaner can be used on a hot cooker - no need to turn it off. It can remove stubborn stains such as grease and lightly baked on deposits when sprayed on and left to evaporate and then re-applied. This is a non-aerosol compressed air spray and is non toxic. It is easy to use and is a "must" for every Range Cooker owner who wants to keep their enamel looking good.
For best results, we recommend is used in conjunction with the "Daily" Enamel Cleaner and then polished with an Aga E-Cloth or Aga E-cloth Mitt. This can be purchased as a 3 piece kit.
As with any cleaning product please read the manufacturers instructions first. Gloves should be worn when using this cleaner.
Please note that this is a cleaner and will not restore the look of your enamel, we cannot guarantee that it will remove every mark on your cooker.
---

Perfecte technologie, daar komt het op aan
---
Versie laatst bewerkt op 20/2/2014